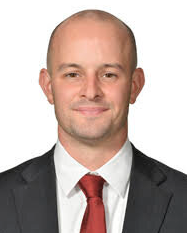 Intellectual Property Law
Intellectual Property Attorney:
Andrew Morabito, Esq.
Intellectual property refers to creations of the mind. Laws were designed to protect the ideas of inventors, artists, and designers while still allowing their work to be enjoyed by the world.
Andrew Morabito is an experienced intellectual property lawyer who can help you in every dimension of your creative ideas. He specifically focuses on patents, trademarks, and copyrights. He provides services of counsel, preparation, registration, filing, maintenance, and enforcement within each of these categories:
PATENTS
TRADEMARKS
COPYRIGHTS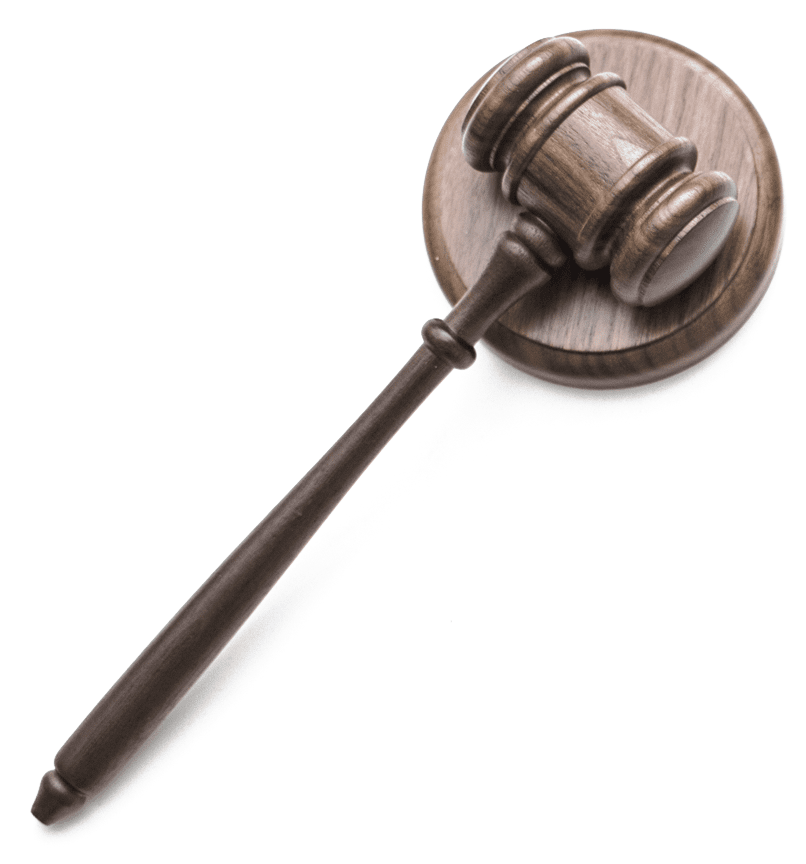 Legal Opinion & IP Law Counseling
Defining the scope of your invention beforehand will allow you to save time and money later on. Andrew Morabito has proven experience in advising his clients about potential competitive patents, the likelihood of having your patent approved, and the steps to take preparing and filing a patent of your invention. In order to save time and money later, choosing which specific type of patent to use when filing is extremely important:
PROVISIONAL PATENTS
Provisional Patents allow you to protect your ideas before an official patent is filed.
UTILITY PATENTS
Utility Patents are used to protect the way an invention is used and works. This is the most common form of patent.
DESIGN PATENTS
Design Patents protect the way something looks. Designs are visual and ornamental characteristics that add to an invention.
Design Patents apply to shape, surface ornamentation, or a combination of both.

A Design Patent must be inseparable from the original article; it cannot exist alone.

A Design Patent may embody the entire article, a portion of an article, or be applied to an article.

Design Patents only protect the appearance; not the structural and utilitarian features of an article.
// UTILITY & DESIGN PATENTS CAN BOTH BE FILED PROVISIONALLY OR NONPROVISIONALLY. //
Patent Preparation & Prosecution
Filing a patent can be a long and arduous process. Please review the details below, or visit the United States Patent and Trademark Office for more information. Andrew Morabito takes the guesswork out of the patent filing process by helping with these many rules and regulations. Mr.Morabito has extensive experience in preparing documents and filing patents with the USPTO office, and has proven success with patenting creations across multiple commercial and noncommercial sectors.
PATENT APPLICATIONS
Patent applications involve several sections:
A preamble or introduction form for your patent.
Multiple descriptions of the invention being patented.
Possible cross references related to your desired patent.
Detailed drawings defining your patent.
Possibly executed oaths or declarations related to your patent.
PATENT APPLICATION REQUIREMENTS
Patent applications have strict parameters for filing if one is to be successful:
Patent Applications must be completed in English.
Drawings must be done in a specific format.
Forms must follow a specific submission style.
Fees must also be submitted correctly with the Patent Application.
Discounts may also be applied, based on the size of the business.
Patent Portfolio Management
Defining clear goals and strategies are the keys to creating a successful business. The same applies for patent portfolios. Patents are expensive, time consuming, and confusing, so creating a patent portfolio that aligns with your business strategy is important. What truly distinguishes Andrew Morabito from other patent attorneys is his ability to help manage and maintain your distinct portfolio. He focuses on several aspects of portfolio management:
PATENT PORTFOLIO MANAGEMENT SERVICES
As your Patent Portfolio Manager, Andrew Morabito, Esq. will perform the following legal and professional services:
Assistance with multiple inventions and patents to help grow your Patent Portfolio.
Active identification of ways to expand and evolve existing patents in the Patent Portfolio.
Constant review of unneeded patents or patents that may become obsolete.
Proactive enforcement, protection, and litigation to protect your Patent Portfolio.
Domestic & International Intellectual Property Law Expertise
Mr.Morabito has national and international experience within patent law. He regularly registers patents under the Patent Cooperation Treaty (PCT), which helps applicants seeking patent protection internationally for their inventions. The PCT provides a wider range of information to be available to patent attorneys, which facilitates easier access to a larger amount of data and more intensive technical information relating to previously patented inventions. By filing patents under the PCT, applicants receive the benefit of seeking protection for their invention in a large number of countries.
A trademark provides legal protection for word, symbol, logo, or design that represents a source of goods or services. Brand names and logos are an important aspect of any business and can often be the most recognizable aspect of your brand. It is therefore essential to take steps in protecting this unique aspect of your business.
TRADEMARK COUNSELING & PROSECUTION
Before a trademark can be registered, it must meet a number of legal requirements, including originality and uniqueness. Andrew Morabito is experienced in the research and understanding of trademark names and logos to help you define your specific trademark, in coordination with your specific brand vision and direction. He checks for sound, appearance, meaning, relatedness of goods and/or services, and overall strength of the mark. Extensively searching the Trademark Electronic Search System (TESS), will ensure that your trademark is unique and ready to be registered.
TRADEMARK REGISTRATION
Once you have decided to register your trademark, there is a formal application process through the USPTO. Andrew Morabito helps to ensure the application is filled out fully, and correctly. He aids in ensuring all information is accurate, drawings are formatted correctly, with proper identification of goods and services represented by the mark, along with the application fee and your personal information. Making sure these aspects are filled out correctly on the application will help with any potential litigation or infringement lawsuits that could potentially occur in the future.
After the application is filed, Andrew Morabito will monitor that status and support your trademark through the final review process. The Trademark Trial and Appeal Board (TTAB) is the body within the United State Patent and Trademark Office that is tasked with deciding the legality of trademarks. Disputes about registration, refusals, and filings are tried before this board. The TTAB requires a specific method of procedure and practices for litigation, and Mr.Morabito has much experience in this unique form.
TRADEMARK MAINTENANCE & ENFORCEMENT
Trademark registration can be costly and lengthy. To maintain your trademark status, a renewal process is required. Documents must be filed within a timely manner, or you risk losing your trademark protection. There is also a risk of others stealing or copying your trademark without your permission. Andrew Morabito will continue to help you even after your trademark becomes registered, and prevent you from dealing with these problems. As a patent attorney, he knows your legal rights and will fight for you and your brand. He leaves nothing up to chance in protecting your trademark from beginning to end.
A copyright is a legal form of protection for your creative work. It allows you the exclusive rights to use and distribute your original works of authorship. Most creative works can be protected under United States Copy Law, including art, literature, poetry, movies, songs, photographs, and architecture. With the ever changing digital climate, your software code, website content, and graphics, are also able to receive legal protection. Copyright law is, however, a technical and highly complex area of law. Andrew Morabito provides all the services required to help you protect your creative content.
CREATIVE RIGHTS COUNSELING & COPYRIGHT ADVISEMENT
Andrew Morabito provides legal counseling in helping you to determine the originality and tangibility of your creation, which is key in determining if your work can be copyrighted. The following can be copyrighted:
Literary works
Musical works (including accompanying lyrics)
Dramatic works (including accompanying music)
Pantomimes and choreographic works
Photo, graphic, and sculptural works
Motion pictures and other audiovisual works
Sound recordings
Architectural works
The following CANNOT be copyrighted:
Ideas
Procedures
Processes
Systems
Methods of operation
Concepts
Principles
Discovery
As copyright law continues to grow with the digital age, Mr. Morabito can also provide developers and tech firms counseling in services specific to software and digital creations.
COPYRIGHT REGISTRATION & COPYRIGHT PROCESS FILING
Registration establishes a public record of a copyright claim, and allows the author to constructively notify their copyright claim on the work itself through the copyright symbol, word, or abbreviation. Your registration certificate provides a permanent, and tangible, record of your claim to your work, and aids in cases of infringement or stolen work. Without registering your work, it may not be worth, or nearly impossible, to sue someone for stealing your creation.
Registering a copyright requires the filing of forms and samples of your work, along with a small fee, with the U.S. Copyright Office. Different forms are used for different types of works.
ENFORCEMENT & PROTECTION OF COPYRIGHTED CREATIVE WORKS
Andrew Morabito will continue to help you even after your copyright becomes secured, and prevent you from dealing with these problems. As a copyright attorney, he knows your legal rights and will fight for you and your brand. He leaves nothing up to chance in protecting your copyright from beginning to end.
"Mr. Morabito has been very helpful, he returns all phone calls and answers all emails i have ever sent. When asked a question he explains in full details. THANK YOU."
ANON REVIEW ON AVVO
"Andrew was incredibly helpful and professional. He did a wonderful job drafting my patent application and helped me understand the patenting process by explaining each step to me as we worked through it."
EARL ON AVVO
"I have retained the services of Andrew Morabito regarding patenting my products and drafting a nondisclosure agreement, each experience has been extremely positive. Mr. Morabito is incredibly knowledgeable on the law, was excellent at communicating, and always adhered to deadlines. He immediately responded to every communication or request. Look forward to working with Andrew more in the future."
Anon Review on Avvo
"Andrew helped me file a TM for me. I was going to file it myself but wanted to get a second opinion. Andrew went above and beyond what I expected out of my attorney. He is incredibly knowledgeable of the Trademarking process and I look forward to working with him in the future."
SUSAN ON AVVO
Discuss Your Case For Free
Morabito Law Offices provides effective legal advice, services, and representation on behalf of individual clients throughout the world and with a specific focus on Rochester and Upstate New York. We represent clients in all State and Federal Courts.